Help - please!
All you Sir Christus / Negative fans out there.
Does any of you have pictures of our dear Sir making rude handgesture??
I have one picture, but I'm sure I've seen at least two more...
But I couldn't find them neither in my photobuckets nor computer, Seekie didn't have any either.
So, please help me out here - I promise nice manips in return... *grins*
This is the pic I have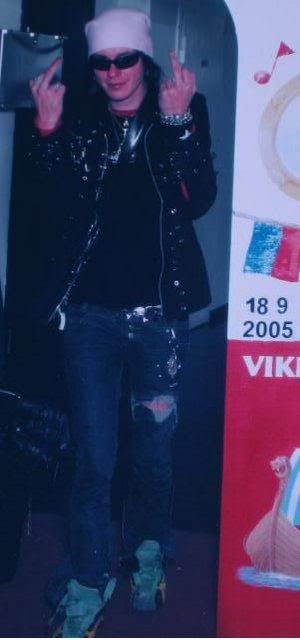 Crossposted everywhere - sorry for spamming your f'list!
Current Mood:
aggravated
Current Music: Angels won't lie - Negative